As the Terps welcome the Illinois Fighting Illini (3-4) to College Park today, they look for a bounce back win after being shutout in Iowa 23-0 just a week ago. A windy day in Iowa last week looked to help the Terps run-heavy offense, but that simply was not the case.
The Terps were absolutely dominated in every facet of the game. The offense was abysmal behind another poor outing from Kasim Hill, who completed just six passes for 47 yards. The Terps run game was also stymied all day as they ran for just 68 yards after entering play averaging 245 a game on the ground. The once stout Maryland front was bullied by the Iowa offensive line and the defense simply could not get off the field as Iowa was 9 of 18 on third downs and 3 of 4 on fourth downs. The Hawkeyes possessed the ball for more than 40 minutes of the 60 minute ball game. Matt Canada expressed his feelings post game:
"It was very disappointing that we played the way we played and I take full blame for it."  "You have to find a way to win. I take it very personally. We're trying to find the best way to get our players going. They chewed the ball up the first quarter. We have to play better on offense, we have to play better all-around though. We have to get them off the field on defense. I take it personally, yeah, for sure."
Today's match up will be the first time ever the Terps and the Fighting Illini have ever played each other in football. They both sit in 3rd place in their respective divisions, the Terps at (4-3, 2-2) and Illinois at (3-4, 1-3). The Illini have lost two straight games to Purdue and Wisconsin. Both teams are becoming desperate for wins at this point in the season as they try to reach the six win threshold for bowl game eligibility. The Terrapins have yet to lose back-to-back games this season and they are 3-1 at home while outscoring visiting teams 124-84.
Keys To Victory: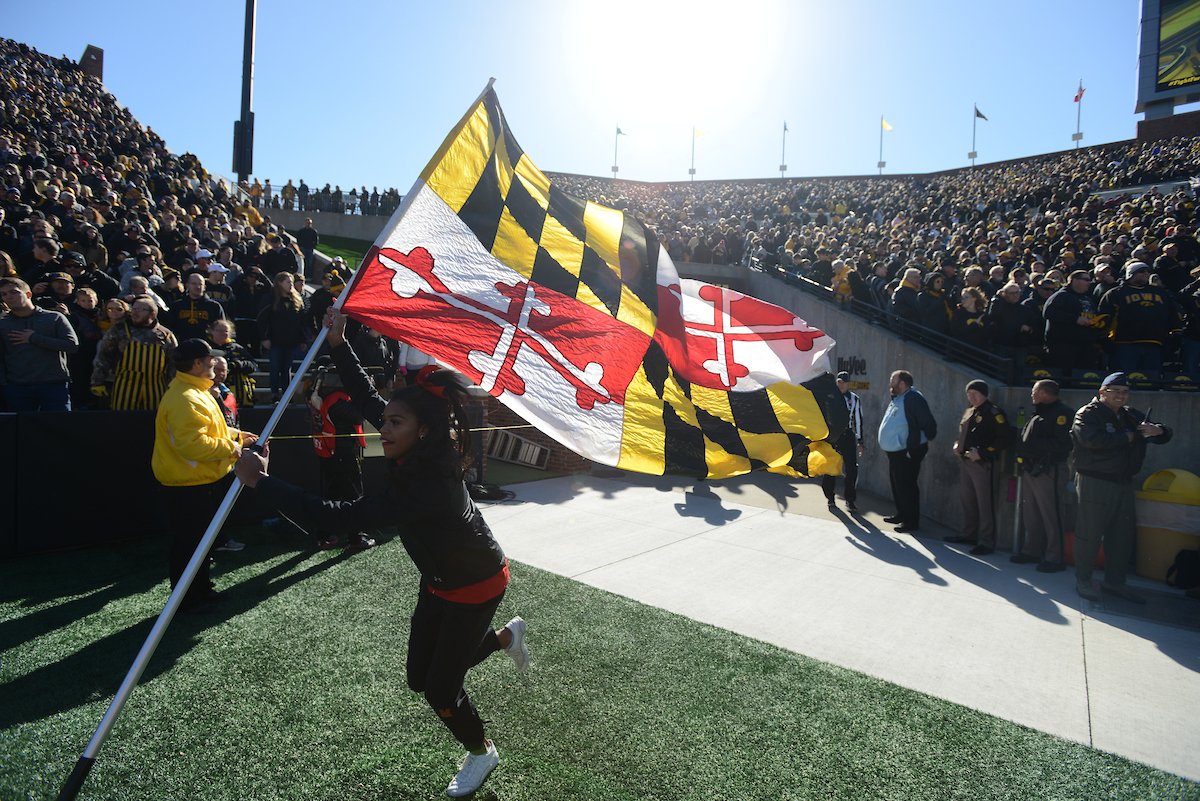 Find the offense – The Maryland offense has been atrocious in each of their three losses this season. They have also failed to score an offensive touchdown until the fourth quarter in each of their three losses. Last week the Terps were only able to muster 115 yards of total offense and that's just not going to cut if they want to become bowl eligible. Poor quarterback play certainly doesn't help things for the run game as it make the offense extremely limited. I hope Matt Canada can swallow some pride and make a change at quarterback. Maybe Tyrrell Pigrome can bring more to the table. He is certainly the more athletic option at quarterback. If the offense struggles today, and Kasim Hill continues his crummy play, look for Canada to make a change. This team is getting desperate for wins and the road ahead is not very promising, with games against Penn State, Michigan State, and Ohio State still left on the schedule.
Get Ty Johnson More Involved – Johnson now ranks third in all-purpose yards in program history but last week he didn't get one touch until the third quarter. There is simply no excuse. Johnson is easily one of the most explosive players on this team and he should be seeing the ball early and often. Matt Canada needs to take a step back and re-evaluate the distribution of touches on this offense. Johnson is leading the team in rushing yards at 450 and is averaging more than seven yards per attempt.
Off The Field Distractions – The University System of Maryland Board of Regents met with DJ Durkin, Wallace D. Loh, and Damon Evans Friday to discuss finding from two separate investigations. The first investigation was the conclusions surrounding the June 13th death of 19-year-old offensive lineman Jordan McNair. The second was a two-month-long investigation into the overall "Toxic" culture of the program under head coach DJ Durkin. Matt Canada has been excellent at rallying his troops every time there has been an off the field distraction this season:
August 11th – DJ Durkin placed on administrative leave / Sept 1st – Terps upset #23 Texas in season opener 34-29.
September 21st – Walters report released which found Maryland athletic trainers failed to properly diagnose and treat the heat stroke symptoms McNair that led to his death / September 22nd – Terps route the Minnesota Golden Gophers 42-13.
The Board Of Regents met individually with all three men, Coach DJ Durkin, University President Wallace D. Loh, and Athletic Director Damon Evans. No decisions about their job statuses has announced following the five-hour meeting.
Prediction: Terps 35, Fighting Illini 17
The Details:
When: Saturday October 27th, 3:30pm
Where: Maryland Stadium, College Park, Maryland
Radio: 105.7TheFan
TV: BIG10 Network
Image Credit: The Baltimore Sun