Well it's Steelers week but it sure doesn't feel like it. The Ravens-Steelers rivalry will not feature Ben Roethlisberger or Joe Flacco for the first time since 2007. In addition, the game will feature the Steelers 19th-ranked defense and the Ravens 27th-ranked defense. Oh the times they are a achangin'.
Lamar Jackson is at the helm now for the 2-2 Ravens who dropped their first division clash of the year 40-25 against the Browns. Despite starting slow, Jackson finished the game 24-for-34 for 247 yards with three touchdowns and two interceptions. On the ground, Jackson pitched in 66 yards on nine carries. Jackson continues to be must see at the podium:
The Ravens came up short on Sunday because of their defense, which was completely gashed by Baker Mayfield, Nick Chubb, and Jarvis Landry. The defense is lamenting their performance but will need to put together a better one this Sunday in Pittsburgh for the fanbase to regain confidence in the normally stout group:
But it's on to Pittsburgh where the Ravens will take on the 1-3 Steelers fresh off their 27-3 beatdown of the woeful Bengals on Monday Night Football. Mason Rudolph, in his second career start, finished 24-for-28 for 229 and two touchdowns. A Steelers win on Sunday would land the Ravens in third place in the AFC North, an unthinkable possibility at this time three weeks ago.
Here's what to watch for as the Ravens look to get their season back on track.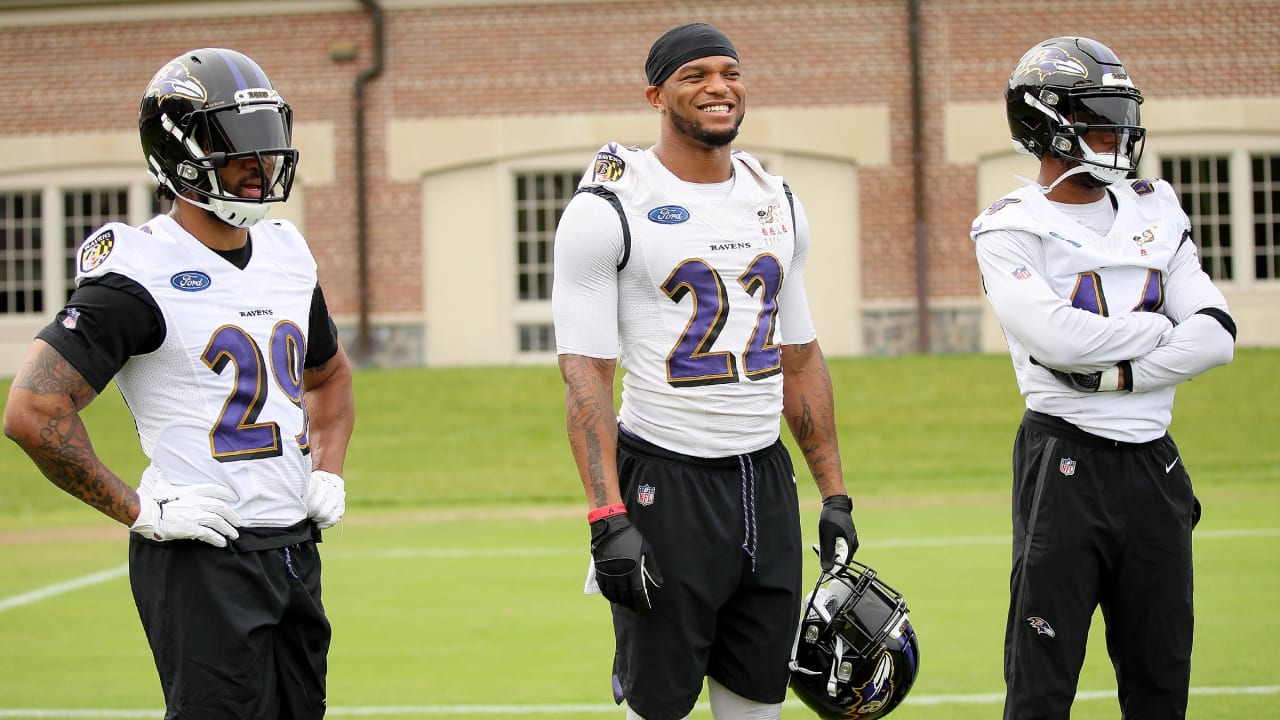 1) STOP SOMEONE!
I touched on it briefly, but let's get into this defensive nightmare.
530 total yards allowed. Second straight week giving up 500 yards of total offense, a first in team history. The Ravens couldn't stop the Browns through the air as Mayfield and Landry consistently torched the secondary. They couldn't stop them on the ground either as Chubb delivered the backbreaking blow:
That run came fresh off the heels of Jackson and the offense cutting the Browns lead to 24-18 with just under 10 minutes remaining in the fourth quarter. It was once again one of several big plays allowed by a Ravens defense that hasn't been able to find their form so far this season.
It's not about one guy. This is a team failure and maybe lesser so an organizational one. The Ravens saw C.J. Mosley, Terrell Suggs, Za'Darius Smith, Eric Weddle, and Brent Urban leave in free agency. Pernell McPhee and Earl Thomas were the only additions. McPhee has performed admirably while Thomas has been average at best.
The Ravens bet on their young pass rushing group of Tyus Bowser, Jaylon Ferguson, and the recently released Tim Williams. They bet on Patrick Onwuasor, Kenny Young, and Chris Board to fill the Mosley void. They've lost badly on both accounts so far.
Jimmy Smith and Tavon Young are hurt. Brandon Williams missed Sunday's game as well. Tony Jefferson looks lost. Chris Wormley does nothing. Matt Judon is channeling Eric Carmen in the front seven. Maurice BLEEPING Canady was the second best Ravens defender on Sunday! Shout out to Marlon Humphrey for locking down punk ass Odell Beckham Jr. You deserve none of the criticism this unit is receiving.
I feel for Wink Martindale. With the free agency departures plus the injuries, the Ravens were down eight key contributors from their 2018 number one-ranked defense. The answers lie within these players. I am tired of hearing about communication. You're getting barbecued every week.
It's time for this group to put up or shut up against a Steelers offense that dinked, dunked, and Wildcatted their way to a win last week. They seem to be afraid to take any shots deep with Rudolph. Let's hope they weren't saving that for the Ravens.
It cannot be stressed enough: STOP SOMEONE!
2) Ravens offensive line vs Steelers front 7
The offensive line has been a revelation so far. Consider this from PFF:
They held up fairly well last week against one of the best defensive fronts in the NFL. The Steelers group they will see on Sunday is no slouch either.
They combined for eight sacks Monday night against an absolutely horrendous Bengals offensive line. But eight sacks, 12 tackles for loss, and 12 quarterback hits is impressive regardless of the opponent. Remember when we were championing the Ravens after their beatdown of the Dolphins? Same thing applies here.
Cameron Heyward looked unstoppable last week with 2.5 sacks, 2.5 TFL, and three quarterback hits. He is joined inside by Stephon Tuitt and on the ends by Bud Dupree and TJ Watt. Rookie linebacker Devin Bush looks impressive so far as well. Add in the fact that Heinz Field will be loud when the Ravens offense is on the field and Sunday provides another test for the pass blocking abilities of the Ravens offensive line.
The Bengals putrid running game found some traction with Joe Mixon going for 62 yards on 15 carries. The Ravens would be well served to go back to their power running game focus. I'm thinking if I keep including this, they'll actually do it.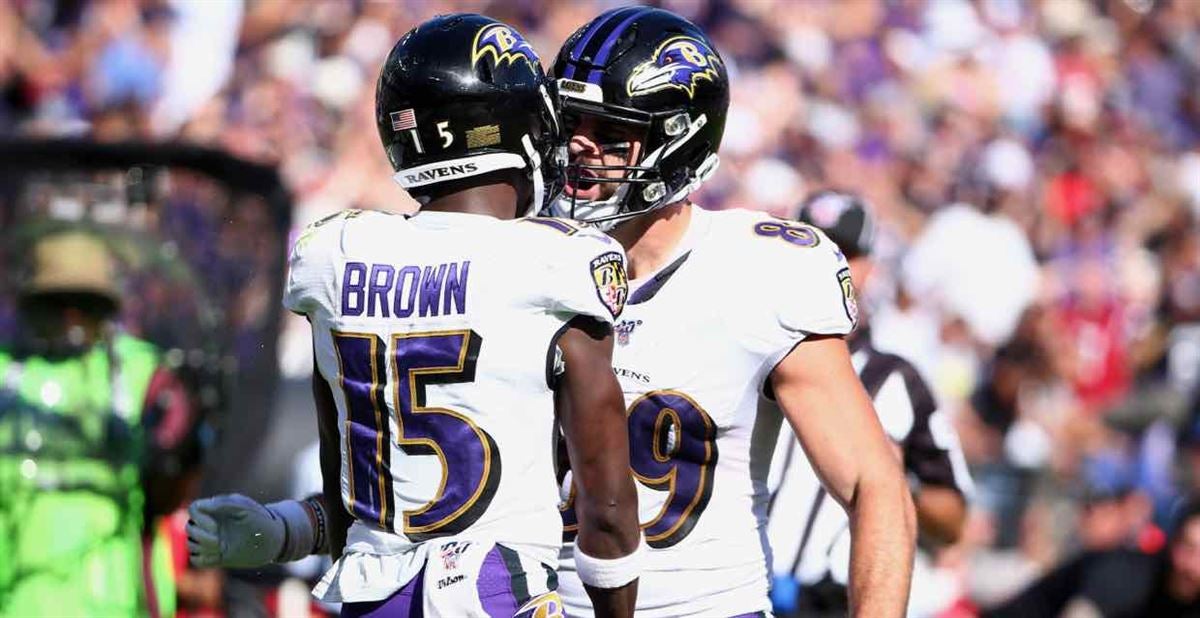 3) The Oklahoma Kids
After combining for 29 catches, 453 yards, and four touchdowns on 35 targets in the first two weeks of the season, Mark Andrews and Hollywood Brown totaled 13 catches, 117 yards, and one touchdown on 31 targets against Kansas City and Cleveland.
They're both young players and there have been a few drops mixed in as well a few misfires from Jackson. It's asking a lot for two second-year players to carry the load on offense in the passing game, but the rest of the Ravens weapons are lacking and the two of them need to be better for the Ravens to move the ball on a consistent basis.
Andrews is Jackson's security blanket underneath. He has the ability to get vertical. Brown can open things up over the top but I want to see more from him in the way of slants and screens. Maybe mix in some razzle dazzle with an end around or a reverse for Brown. Get him the ball in space and let him make people look stupid.
HOT TAKE: Ravens run a trick play successfully on offense Sunday.
Predictions
Jake McDonnell: Ravens 24 Steelers 20
Nolan McGraw: Ravens 27 Steelers 23
Isaiah Stumpf: Steelers 24 Ravens 23
Ian Schultz: Ravens 22 Steelers 20
This is a gut check game for the Ravens. John Harbaugh and company usually respond favorably when their backs are against the wall. Jackson makes more plays than Rudolph and leads the Ravens to a gutsy road victory to regain their footing in the AFC North.
Broadcast information:
Image Credit: Philip G. Pavely/USA TODAY Sports