The 14-2 Baltimore Ravens enjoyed a much deserved bye week while the AFC playoffs kicked off last weekend.
Saturday's AFC Wild Card games saw the Houston Texans upend the Buffalo Bills and the Tennessee Titans head into New England and upset the playoff tested Patriots. That combination of results sends the 6th seeded Titans to Baltimore this Saturday to take on the number one seeded Ravens.
Over the bye week, Lamar Jackson and several other members of the team were battling the flu.  Mark Ingram has also been rehabbing from a strained calf that has left his status for Saturday night in doubt. Ingram didn't practice yesterday, in the Ravens first practice since their week off, casting a further cloud of doubt on his availability.
The Titans scored a 20-13 win over the evil empire on the backs of running back Derrick Henry. Henry rumbled for 182 yards on 34 carries with a touchdown while Ryan Tannehill was just 8-15 for 72 yards and a touchdown pass. Tennessee has won 8 of their last 11 games overall and will provide a stiff challenge for the surging Ravens.
Here's what I am watching for as the Ravens begin their road to Miami with a matchup against the Titans.
1) Containing Derrick Henry
This one seems too obvious to address here but it must be mentioned.
Henry led the NFL with 1,540 rushing yards this season and tied for first in rushing touchdowns with 16. His 18 total touchdowns also ranked him one behind league leaders Aaron Jones and Christian McCaffrey. To assess Henry as a potential road block to the Ravens Super Bowl plans would be an understatement.
Over his last seven games, Henry is averaging 154 yards per contest and has racked up 11 touchdowns. The Ravens will need to rely heavily on their tried and true formula of getting an early lead and forcing opponents to become one dimensional. It's no slight to Tannehill, but if Saturday's contest comes down to his right arm instead of the 6'3 247-pound Henry, the Ravens should like their chances.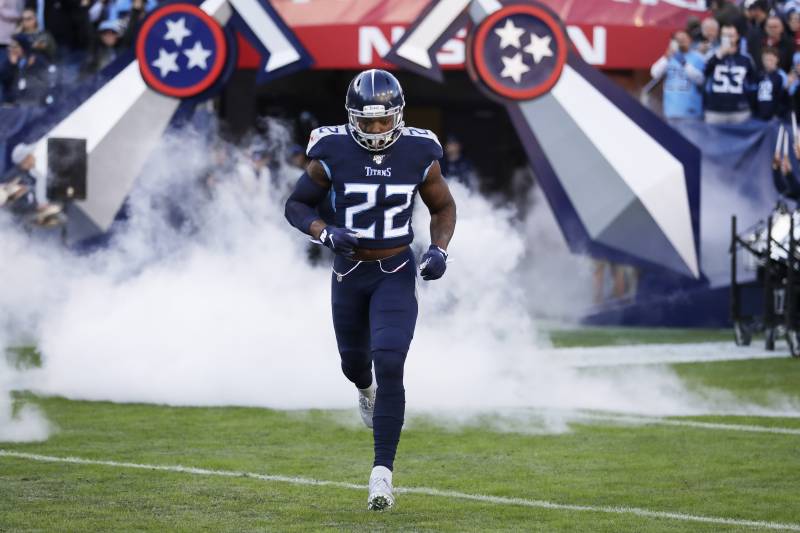 While Henry has been running roughshod over folks, it's important to mention his competition over the stretch of dominance. The average rushing defense ranking of the groups he has slaughtered is 14th. Four of seven games have come against top 8 rushing defenses. The Ravens rank fifth, surrendering 93.4 yards a game on the ground. Henry is producing against good and bad defenses alike.
Tannehill has been the beneficiary of defenses focusing in (with no success) on Henry. He has thrown 17 touchdowns and just two interceptions in his last eight starts while averaging just under 230 yards per game. However, the pass defenses he has been feasting on carry an average ranking of 24th. The Ravens rank sixth in passing defense.
The Ravens need to get up early and make Tannehill attempt to beat them.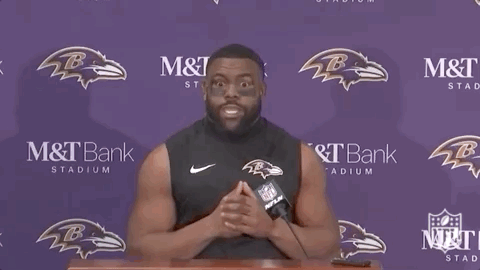 2) Mark Ingram's status
When Ingram went down in the Ravens 31-15 Week 16 win over the Cleveland Browns. The Ravens and John Harbaugh have been optimistic that Ingram will be ready for the team's first playoff game but some recent updates have put that in doubt.
Ingram missed the first practice of the week and will now have just two days and a walk through to see some practice time before Saturday's clash with the Titans. While it is not entirely necessary for Ingram to practice in order to play, it'll be interesting to see how Harbaugh and Greg Roman utilize Ingram if he is unable to get any reps leading up to the game.
Ingram has been an incredible offseason pick up for the Ravens. He finished the season with 1,018 rushing yards despite missing the last game of the season. He is tied for third on the team with five touchdown receptions and has been a beast in the redzone, both on the ground and through the air.
Ingram has also helped eliminate a lot of the RPO mesh point issues that plagued Jackson and primarily Gus Edwards last season. The yardage hasn't come with it in that style of run play but consider the differences between Edwards and Ingram in the other play styles:
There's also a pass blocking element of Ingram's game that is criminally undervalued. Mix in the emotional boost he gives to the Ravens and being without Ingram on Saturday would be a huge blow. Here's another chart to look at Ingram's overall impact:
Edwards can certainly shoulder the load effectively enough to keep the ground game afloat. Also don't forget about that Lamar Jackson guy back there and upstart rookie Justice Hill, who is coming off his best game of the season. But for the Ravens running game to be at peak unstoppability (yes it's a word now), they'll need Ingram to be out there.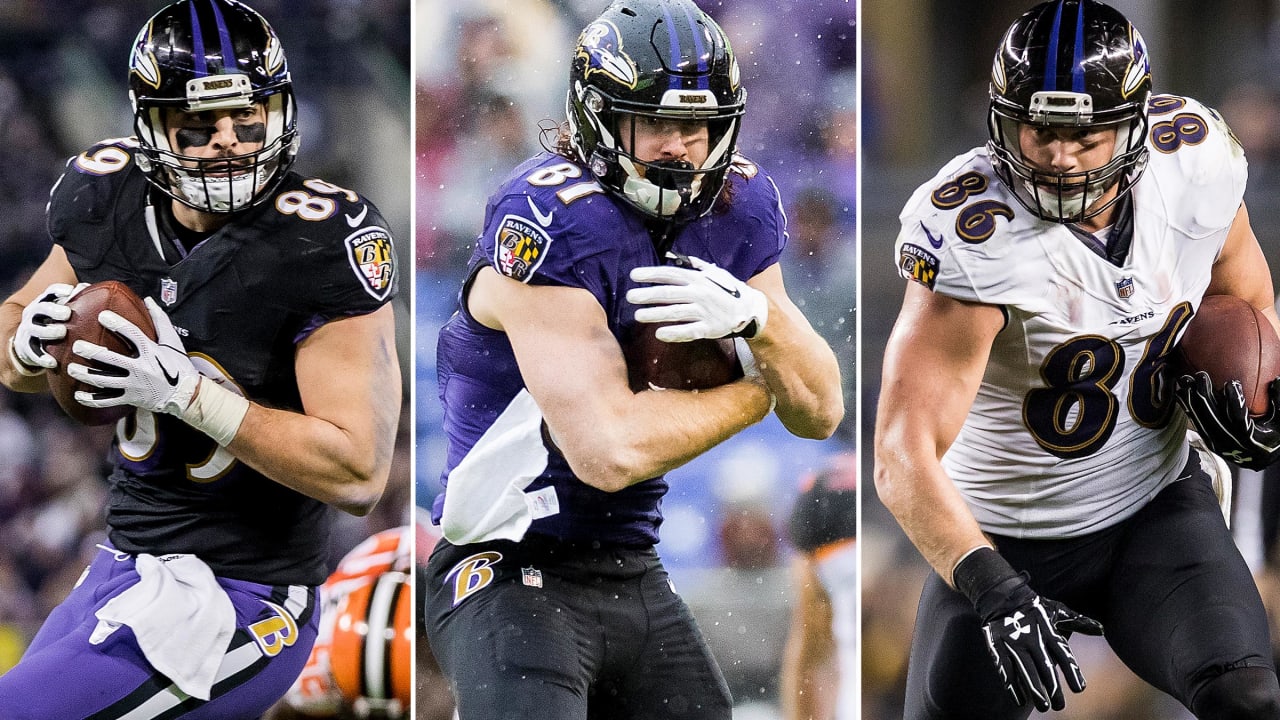 3) Red zone efficiency
The Ravens have been one of the best red zone offenses in the NFL scoring a touchdown on 67.2% of their red zone opportunities so far this season. That ranking is good for second in the NFL behind the Titans who have converted 75.6% of red zone opportunities this year.
A strong power running game, elite tight end play, and backs catching the ball out of the backfield have played a huge part of the Ravens red zone success. Marquise Brown, Willie Snead, and Miles Boykin have been prominent red zone targets this season as well.
The battle of the red zone will likely be decided by which team's defense is able to slow down the potent red zone offenses. Baltimore ranks third in the NFL giving up a touchdown percentage of 47.73% in the red zone while Tennessee ranks 30th giving up a 66% conversion rate.
This is a huge advantage for a Ravens team that has been money in the red zone all season. Another key advantage for the Ravens red zone offense could lie in the deficiency of Tennessee to stop opposing tight ends:
Mark Andrews has blossomed into one of the top tight ends in the NFL. Hayden Hurst and Nick Boyle are no slouches either as the Ravens trio of tight ends combined for 125 catches, 1,522 yards, and 14 total touchdowns.
Keep an eye on the Titans injury report as their best cover linebacker Jayon Brown missed practice yesterday with a left shoulder injury that could cause him to miss Saturday's game. If Brown sits out, it will weaken an already weak link for a Titans defense that will need their A game to emerge victorious.
Predictions
Jake McDonnell: Ravens 27 Titans 19
Nolan McGraw:  Ravens 30 Titans 21
Ian Schultz: Ravens 31 Titans 20
The Ravens are a significantly better football team than the Titans. But the game isn't played on paper. On the field, the Ravens overpowering offense will prove too much for a largely one-dimensional Titans football team. The sloppy conditions slow the Ravens down a little bit, but Baltimore takes down the Titans and will sit just 60 minutes away from a trip to the Super Bowl.
Broadcast information:
Image Credit: Lineups.com